A Spotify-YouGuv survey reveals podcast listening habits in India
Podcast listening is growing in India – both in terms of new listeners as well as the growth of India-centric podcasts, many in regional Indian languages.
Spotify conducted a survey with YouGov in India in India to gather insights about podcast patterns in the region. The total sample size was 1,035 adults and the figures have been weighted and are representative of all Indian adults (aged 18+) nationally. The online survey was conducted in November 2020.
While Spotify has been present in India since 2019, some of the listeners explored their first podcast this year. For this group, the most popular genres were Arts & Entertainment, Education, and Lifestyle & Health. Last week, Spotify had revealed the top podcasts in India, and globally, as part of its annual Wrapped campaign.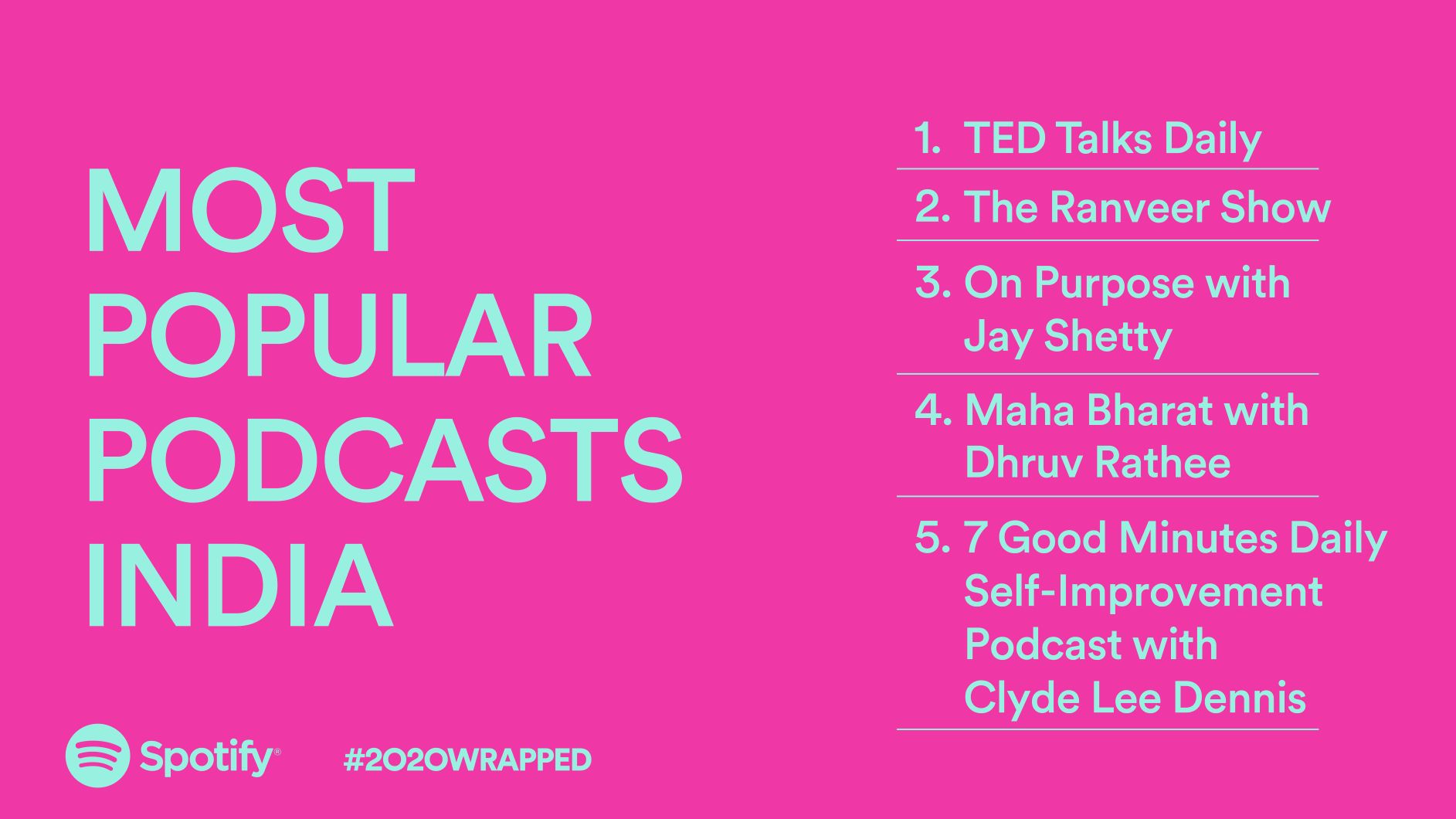 Here are some of the key listening trends on Spotify in India:
62% of the respondents feel that listening to personalities (celebs, experts, etc.) makes them feel closer to the host.
62% have listened to a podcast at least once in their lives.
50% prefer to listen to one episode of a podcast per week.
Night is the most popular time of the day for podcast listening, and the afternoon is the least popular.
Spotify has seen a 1,100% year-on-year growth in Hindi podcasts on Anchor.
18-24-year-olds formed the largest audience of those who listened to a podcast on Spotify for the first time this year.
Also read: A look at Spotify's podcast journey in India
Globally, 2020 has been the biggest year for podcasts for Spotify. In September, the company shared that the number of shows on its platform has increased by 240% so far in 2020. In India, it has been, in a way, a foundational year for podcasts. There's been an increased consumption of audio shows as well as a rise in local creators.