The rise and rise of Tamil podcasts in India
While podcasts and audio content are on an upswing in India, as they are globally, regional language podcasts are one of the growth drivers for podcasts in the country. That actually mirrors online content across formats and platforms. And amongst all the languages in India, Tamil podcasts are the one seeing a massive boom with several popular podcasts and consistently high listenership.
The increase in listenership for Tamil podcasts is evident from the number of Tamil podcasts appearing within Spotify charts, which hasn't been observed for any other regional language. According to Spotify, a few of the most popular Tamil podcasts tend to have high consumption hours, which shows high engagement with the content.
Also, the top Tamil podcasts on Spotify are nearly as popular with the top Hindi podcasts. There are eight Tamil podcasts on Spotify top charts while one each in Bengali, Malayalam, and Urdu. Along with Tamil, Telugu podcasts are on a similar uptick with five of Telugu podcasts on the charts.
Outside of the Spotify Originals and the exclusive podcasts portfolio, the Tamil content created on Anchor is another way to qualify data around the high consumption of podcasts in the language. Tamil is the third biggest language in terms of number of shows on Anchor in India (behind English and Hindi) and the second biggest in terms of consumption hours.
In the last year alone, Spotify added four exclusives in Tamil, including Yours Positively, Love Guru (Radio City), Crime & City (Radio City), and BIG Heroes (BIG FM) as well as added three Spotify Originals to its slate – Naallanna Murukku – The RJ Balaji Podcast, Lifetime: Aayirathil Oruvan MGR, and Tulika Kidscast.
I spoke to Balaji Patturaj, popularly known as RJ Balaji, about his Tamil podcast, Naallanna Murukku. A multi-hyphenated artist, RJ Balaji is a popular radio jockey who's now jumped across the fence to the non-linear medium. Here are the excerpts.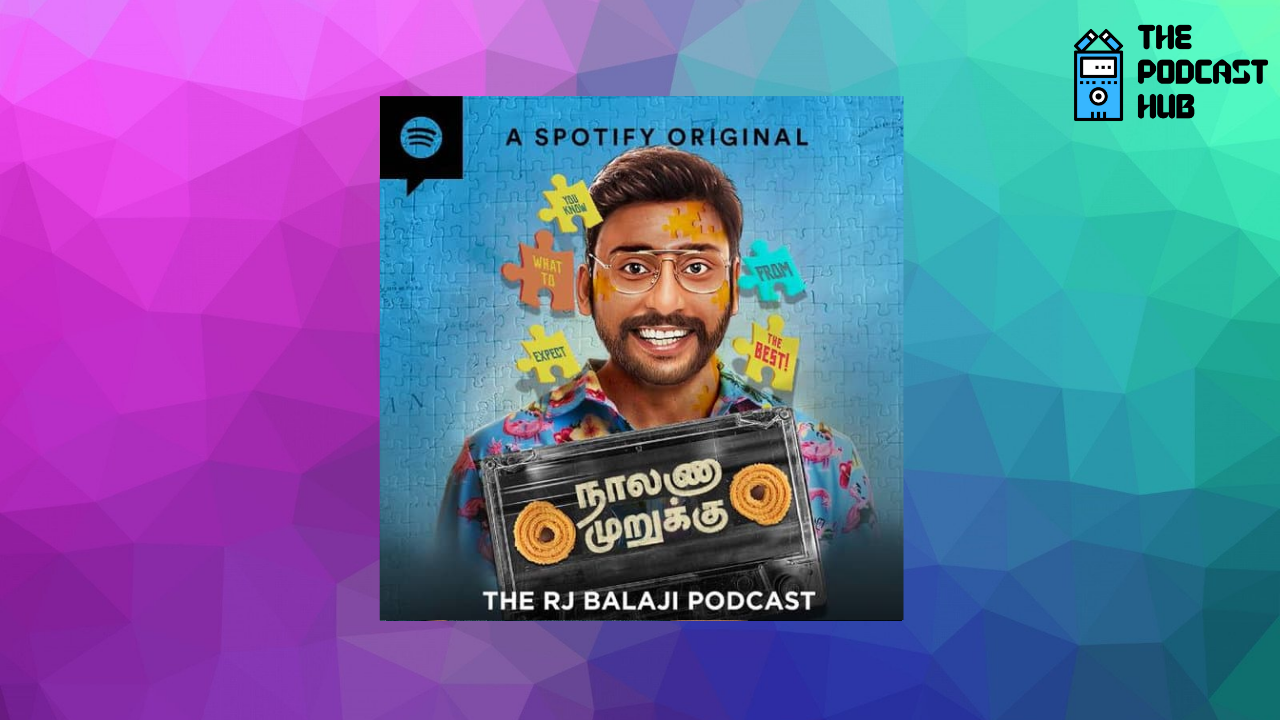 Abhishek Baxi (AB): As a successful RJ, what made you experiment with a podcast? Do you think podcasts are a natural extension of the audio experience or do both serve different purposes?
RJ Balaji (RJB): I've always been fascinated by the audio medium, having been a RJ for 15 years now. But the move to podcasts with a partner like Spotify made sense because that is where the audience is moving now. People's schedules have changed, and they prefer consuming content in their own time, and I wanted to give them that option. It made all the more sense with a podcast with Spotify – their first Tamil Original podcast.
AB: If you have an idea in your mind for an audio show… what are the factors that will make you determine whether it is a right fit for radio or a podcast?
RJB: It is essentially both audio but just on two different mediums. So, I kind of prepared the same way for a radio show. But the difference in radio is that there is music in between whereas in podcasts I have to speak for an extended period of time. And this medium is more challenging because you have to sustain the interest level of somebody for 15-20 minutes and that is very challenging.
Audio is about authenticity. If you are authentic, people will come and listen to you.
AB: What are inherent advantages of the podcast ecosystem that tempt you, an experienced RJ, to podcasts?
RJB: The reason I moved from radio to digital is to expand my reach and my audience. I did radio for many years and from my point of view, it hasn't changed at all in the last 10 years. Audiences are now on YouTube and other digital platforms, and I wanted to move to where my audience is now. And that's why moving to a platform like Spotify, which is so invested in creating the podcast culture was important to me.
AB: Would non-English podcasts be the next growth engine for podcasts in India? For a generic topic, why would one do a podcast in any language other than English when the latter would give you a larger reach?
RJB: It's a misconception that English will be the driver of podcasts or any other medium. If you look at any other medium – regional languages are much more popular than English. Languages like Tamil will drive the wave of growth in audio as it has in other media. In fact, I would argue regional languages have massive audiences waiting to be catered to with no content for them.
Photo by Arvind Menon