Google Podcasts aims to please evolved podcast listeners by supporting RSS feeds
Christmas is around the corner, and clearly, Google Podcasts wants to be on Santa's nice list. The app now supports subscribing to podcasts by RSS feeds on Android, iOS, and on the Web.
The feature allows listeners to subscribe to the podcasts which aren't listed, like some from the BBC. However, the more pressing need for this feature is for listening to podcasts offered via private RSS feeds, including premium shows from Slate, Stratechery, etc.
This is essentially a creator-friendly update because many of them offer podcasts privately to their paying members and subscribers via platforms like Patreon, Slate, Red Circle, Supercast, Memberful, and more.
On the app, tap over to the activity tab in the bottom right-hand corner and slide over to the Subscriptions tab, then tap the plus symbol. You'll then be prompted to add by RSS feed. On the Web, you can subscribe to an RSS feed by pasting the full URL here.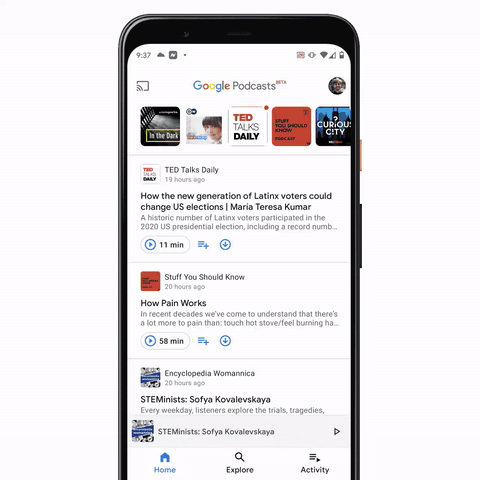 This was a relatively standard feature on most traditional podcast apps (earlier referred to as podcatchers) and helped prop up the podcasting ecosystem. However, many music-to-podcast audio streaming services or broad audio content platforms skipped this feature – Spotify, Audible, and Amazon Music, for example. So, while these services pitch themselves as all-encompassing audio listening services, this has been a significant omission. It also makes services like Spotify not very popular with the more evolved podcast listeners who instead opt for better and focused podcast apps like Pocket Casts, etc.