How to transfer podcasts from Google Play Music to Google Podcasts
A while ago, Google had shared that Google Play Music will eventually be killed later this year and the company has now started asking users to move to YouTube Music and Google Podcasts.
With this transition, Google is encouraging podcast listeners to transfer their subscriptions and episode progress to Google Podcasts and music listeners are advised to transfer their music libraries, personal taste preferences, and playlists to YouTube Music.
How to transfer your subscriptions to Google Podcasts
If you're a podcast listener on Google Play Music, you can visit this webpage and transfer your subscriptions and episode progress to Google Podcasts with a single click.
Google Podcasts is Google's forward-looking podcast app available on both Android and iOS as well as accessible from Google Assistant, Google Search, Google Home, and more.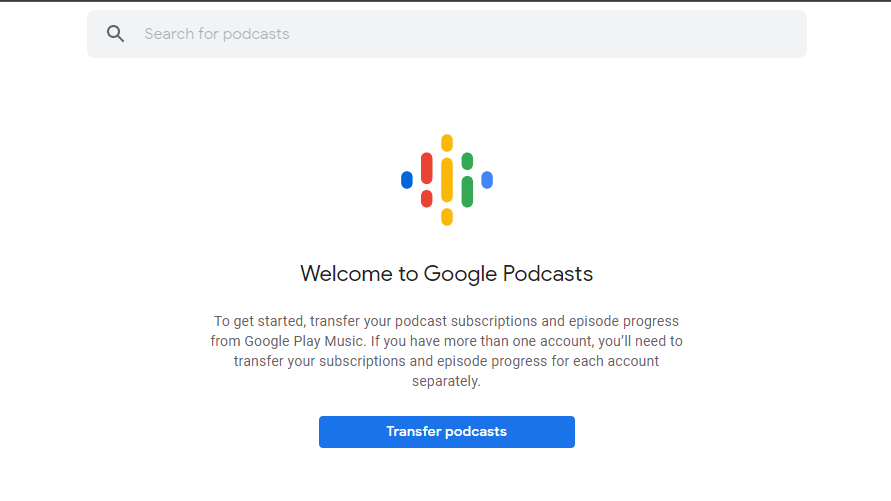 Google Podcasts Manager
Also, as part of the deprecation, Google Play Music Podcast Portal will be replaced by the new Google Podcasts Manager as the home for podcast creators on Google. Google recently launched Podcasts Manager to provide deeper analytics to podcasters allowing them to understand their listeners and reach them across Google products.
If you are a podcast host, you should definitely do this. Even though Google Podcasts plays contribute a paltry percentage to overall podcast listens at the moment, Google putting its weight behind it will mean that it will be available to millions of podcast listeners across Google products and services. Also, note that beginning in July, you will no longer be able to add new shows to Google Play Music Podcast Portal.