Google launches Podcasts Manager to offer audience analytics
After redesigning Google Podcasts recently, Google has announced Google Podcasts Manager to offer audience analytics to the podcasters.
The tool allows podcasters to gain better insights about their audience within the Google ecosystem as well as reach new listeners.
Podcast owners will be able to access metrics to understand how listener engagement with the show evolves over time and see activity for recent episodes. This includes retention analytics which helps podcasters better understand where people tune in – and when they drop off – along with listening duration, minutes played, and more. The data can be exported as well to plug it into third-party analysis tools.
It also provides anonymized device analytics that shows what percentage of the audience listens on phones, tablets, desktop computers, and smart speakers. This helps podcasters better understand and respond to changing listening behavior.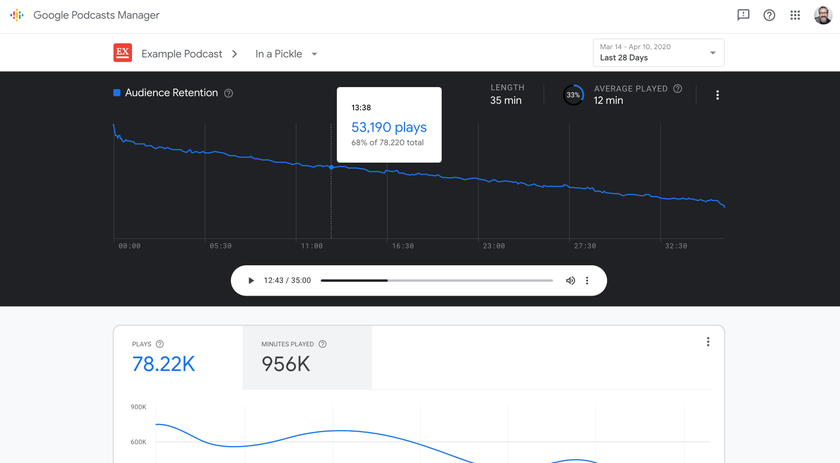 Google Podcasts Manager also allows podcasters to add new shows as well as claim their podcasts so that they are available to podcast listeners across Google products like Google Search, Google Assistant, as well as the Google Podcasts app.
While Google Podcasts has a very small share of all podcast plays compared to Apple Podcasts and Spotify, it is clear that the company is pulling up its socks to focus on podcasts. The podcasting community will also appreciate this attention since it will bring the might of the Google ecosystem, and its userbase, to the medium.
If you are a podcast host or producer, check out Google Podcasts Manager here.