Headliner integrates with Libsyn to enable users create promotional videos for podcasts
Headliner offers an easy way to promote audio content on social media. It solves social for audio enabling playing a clip of your podcast natively on Twitter or wherever with an apposite visualization.
Founded in 2018, the company claims that the service has been used by 100,000+ podcasters already. The service has announced integration with Liberated Syndication (Libsyn) which will help it accelerate audience growth and exposure for Libsyn podcasters. Libsyn is the world's leading podcast hosting network and hosts more than 67,000 podcasts.
Libsyn customers will now have one-click access to Headliner via a widget in their dashboard that will help them to seamlessly upload promotional videos for their podcasts directly into social media.
Create Video Clips to Promote Podcasts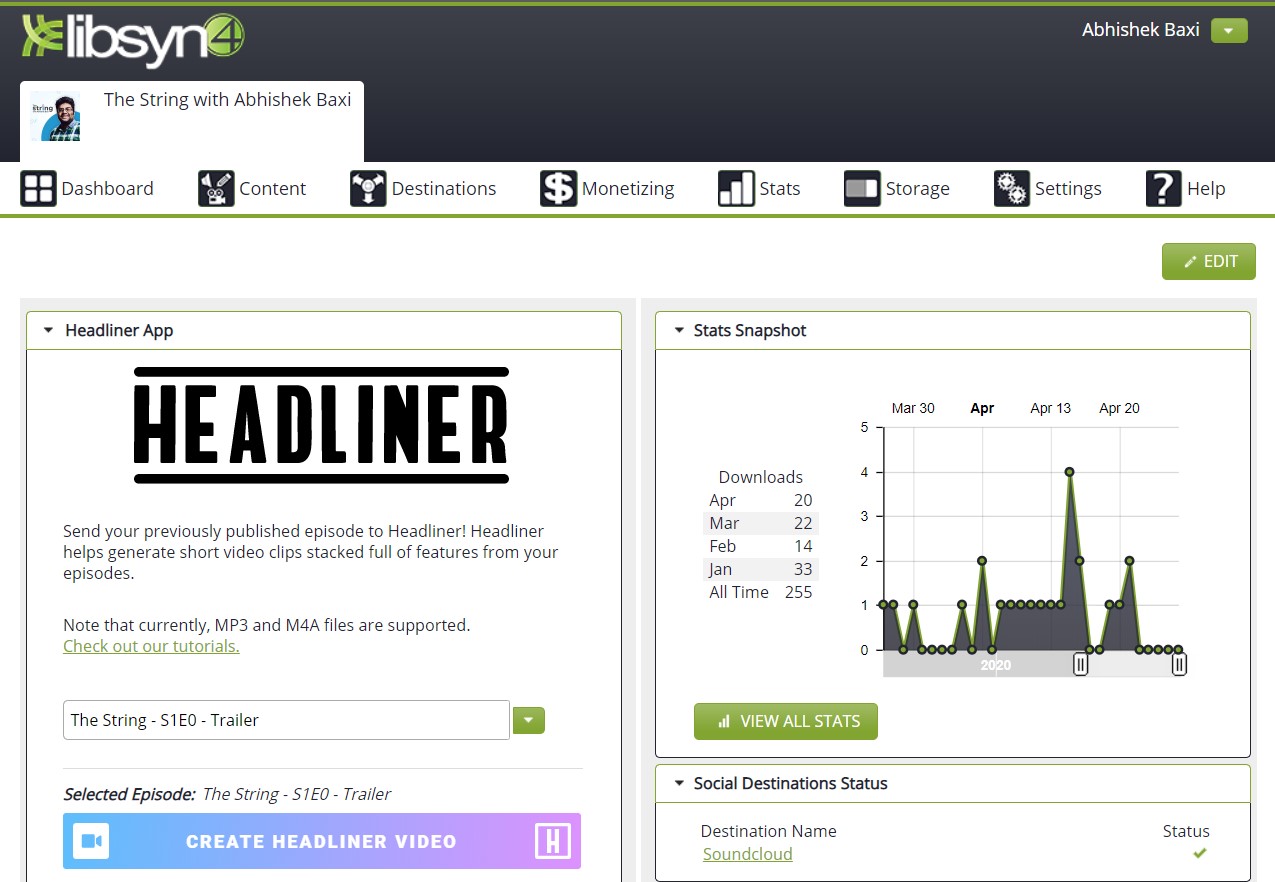 Once you log into your Libsyn dashboard, there is a new widget that includes a drop-down of your available episodes. Use the drop-down to select the episode you want to send to Headliner and hit the Create Headliner Video button.
Once you click on Create Headliner Video, a separate window will open for you to edit your clip. You'll need to choose a video aspect ratio – Square, Landscape, and Portrait. Libsyn will also automatically send the episode thumbnail to Headliner. You can customize the waveform, add text, and set its position.
If you haven't logged into Headliner with your account yet, you will be asked to log in at this point. You can also create a Headliner account if you haven't yet done so.
Once logged in, Headliner will ingest and process the audio file, launching its final editor. Once you're done, you'll have to export your video clip by hitting the blue Export button. You'll get a module with export options, and once you've made your choice, hit the Export My Video button. After the final video is generated, you can download it or share the clip straight to your preferred social network.
Click here for a detailed tutorial.