Blinkist launches Shortcasts, a new format to summarize long podcast episodes
Blinkist, the popular audio learning app, has launched an innovative new format to transform podcasts. Shortcasts aims to innovate on the traditional podcast format for busy consumers who want to learn from podcasts, but don't have the time to do so.
Blinkist is a popular microlearning app that has offers bestselling nonfiction via 15-minute audio and text. The Berlin-based app has grown to over 15 million users worldwide since its launch in 2012 and features a library of over 4,000 titles-turned-Blinks, curated by editorial experts. The app also offers full-length audiobooks for those who want to go deeper.
Collaborating with well-known and up-and-coming podcast creators, Shortcasts innovate on the traditional podcast format and present and highlight podcast episodes' key learnings in around 15 minutes. They are produced in direct collaboration with the podcast creators with hosts adding important context.
For podcasters, this new format will provide an opportunity to reach Blinkist's millions of global users and tap into their back-catalog of episodes to leverage their existing content.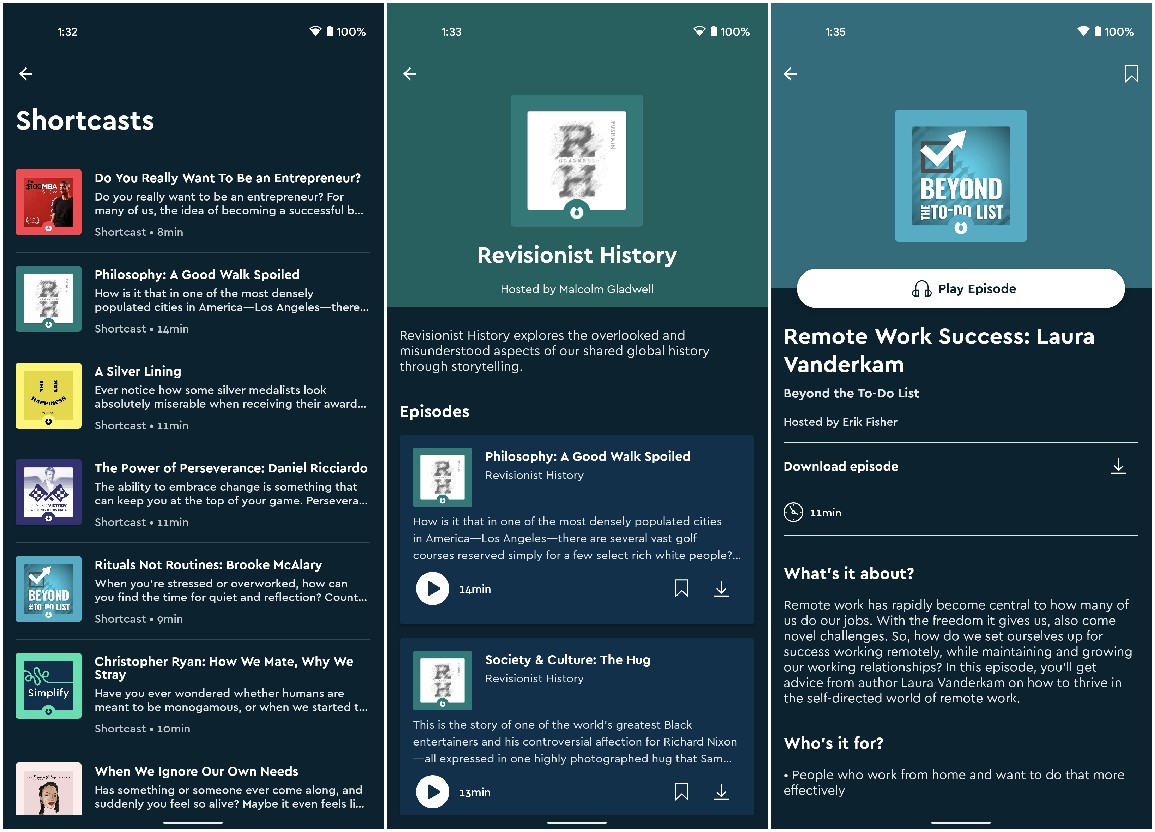 Holger Seim, the CEO and co-founder of Blinkist, said that with Shortcasts, the company aims to build off their audio expertise with Blinks to deliver an engaging, high-quality audio learning experience. The company's research revealed that its audience wanted to listen to more podcasts, but only had limited time. Out of the survey respondents who say they almost never finish an episode, 78% cite time as a reason. Furthermore, over half of those respondents listened to podcasts for only 15-30 minutes.
Shortcasts can be listened to within the Blinkist app, available on the Apple App Store and Google Play Store. Some of the Shortcasts available at the launch include Malcolm Gladwell's "Revisionist History", Natalie Lue's "The Baggage Reclaim Sessions", Nico Rosberg's "Beyond Victory", and others. You can find the full list of available Shortcasts here.