PodLP, a podcast app for KaiOS, crosses 5 million downloads
JioDevelopers has announced that the PodLP podcast app has crossed 5 million downloads since its launch. A part of its GrowthPad Program, the app was launched on International Podcast Day last year. PodLP was the first podcast app for KaiOS, the third most popular mobile operating system in the world.
Several brands including Nokia, Alcatel, and others offer feature phones powered by KaiOS. The platform aims to bring some of the smartphone capabilities to affordable devices. Jio, the leading Indian carrier, has sold 70 million JioPhone, the company's affordable feature phone powered by KaiOS. The PodLP app allows listeners to search and discover new shows and subscribe to their favorites. It offers a simple, user-friendly experience optimized specifically for KaiOS. You can find the app here.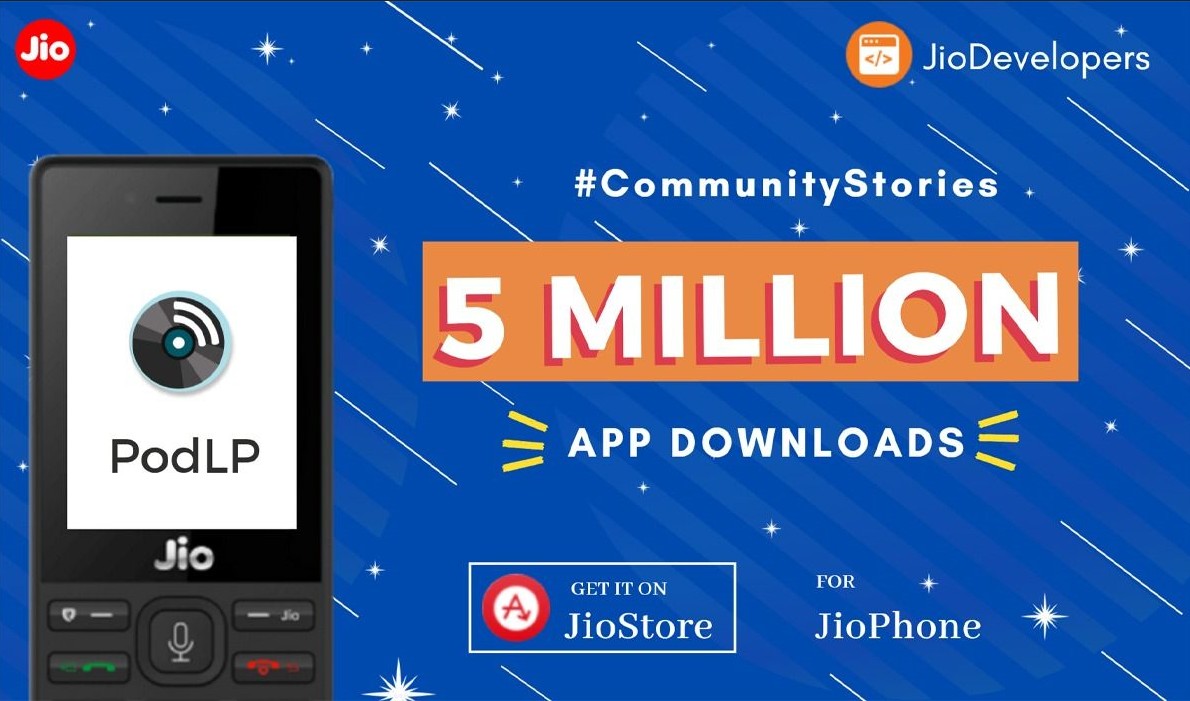 JioDevelopers GrowthPad Program is a mentorship and first market access program that helps startups, organizations, and brands to leverage Jio's Developer Platform to launch and distribute products on Jio platforms, including JioStore – the app store for JioPhone.
While for a lot of people, these smarter feature phones serve the purpose of a digital detox from smartphones or as a companion phone, for millions of people, these phones are their first gateway to the internet. PodLP allows these millions of people to discover the world of podcasts, and hence 5 million is a big milestone.